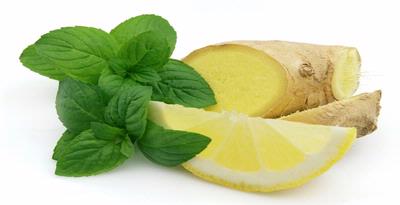 Although currently on the market are various types of cough medicine pharmacy, but in ways that natural is always more attractive, especially to deal with complaints of childhood diseases.
Realizing this PT.Deltomed Cough Herbal Laboratories launched Junior made from herbal ingredients.

Although herbal medicine relies more on the hereditary nature of inheritance, but by Mulyo Rahardjo, managing director PT.Deltomed, OB Herbal Junior is already past the scientific evidence at Gajah Mada University, Yogyakarta, and using modern extraction technology.
"OB Herbal medicine belonging to the standardized and proven safe for children," he said at the launch in Jakarta OB Herbal Junior.

Described by dr.Abrijanto, business development manager PT.Deltomed, OB Herbal junior consists of herbal ingredients which had been long used to treat a cough like ginger, lemon, kencur, thymi leaves, mint, liquorice, and seeds
nutmeg.
To reduce the bitter taste of honey is also added to the content of the product.

"The combination of extracts of herbal ingredients that provide a sense of warmth and throat. In addition, the herbal ingredients generally have anti-inflammatory properties that can treat a cough at the source, which is inflammation in the airways," said Abri.

He added, coughing is actually not a disease, but symptoms.
"Inflammation over time will lead to decreased immunity the body making it more susceptible to infection," he added.

Combination of herbal ingredients right, according to Abdul Mun'im, also has a complementary mechanism.
"There are herbs that serves as a diluent phlegm, suppress the cough reflex, until immunomodulator to enhance endurance," says herbalist of Herbal Department of Pharmacy Graduate Program, State University of Indonesia, on the same occasion.

However, not all symptoms of cough can be cured with medicine.
Cough caused by a tumor or other malignancies, for example.
Moreover cough caused by allergies usually can be overcome by avoiding allergy triggers.